True infrared cameras identify problems not visible to the human eye and enable night operations
JZAerial Inc. Now Provides Thermal Imaging!
As part of the LandView Pilot Network, JZAerial Inc. has access to a full suite of sensors, including a variety of thermal cameras right up to the Zenmuse XT 640 x 512 radiometric camera on industrial drones.
Our participation in the network allows our clients to access similar service right across Western Canada, including rural and remote locations. We have thermal imaging solutions for both urban and large-acreage rural deployments.
Solar Farm & Utility Inspections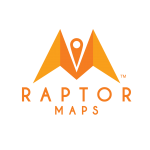 Raptor Maps has delivered over 10 GW of energized PV system data analysis worldwide and identified millions of dollars in lost revenue due to anomalies found at the module, string, and system-wide levels.  Their system classifies and prioritizes 100% of anomalies and provides the exact onsite location of each inside the platform and available as detailed, precise and downloadable reports.